NIMMSTA
NIMMSTA is the manufacturer of the world's first smart watch for industry, enabling freehand workflows that revolutionize logistics and intralogistics. The NIMMSTA HS 50 is three in one: a smart watch, an industrial scanner, and an e-paper touch display. All work processes, especially in the logistics industry, can consequently run up to 50 percent more efficiently.

The smart software, in combination with innovative and robust hardware, make entire company processes more efficient. The user-friendly and ergonomic wearable solutions are primarily used for picking, shipping, manufacturing, and assembly. Integrating seamlessly with any existing WMS.
*Any collaboration between Getac Technology Corp and NIMMSTA is currently available in EMEA only.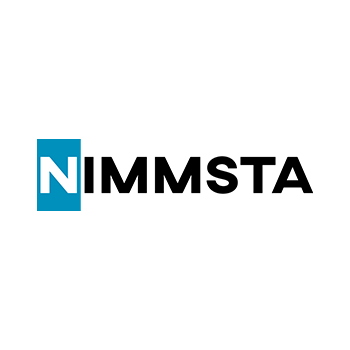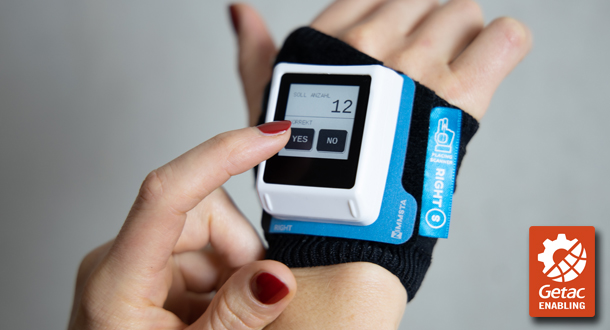 The HS 50 is a small, light, smart back hand scanner. The built-in high-performance scanner captures barcodes from up to four meters distance. There is a visual, haptic and audible feedback to the scanning process.
The TRIGGER PAD is designed for right-handed or left-handed users. The thumb trigger can be positioned freely according to preference.
NIMMSTA have also offer single and multiple wireless charging stations is developed for wireless charging of the HS 50. The single wireless charging station can be mounted on to a forklift truck. This makes it perfect for the use in an industrial environment.
Increase operational efficiency with hands-free scanning and interactive workflows.
The combination of Getac's powerful, rugged mobile computing with the world's first industrial smart watch delivers the ultimate tool for hands-free scanning, interactive workflow guidance, and WMS in harsh operating environments.
This robust Getac total solution brings operational efficiency to many industrial processes in the automotive, industrial manufacturing, logistics and intralogistics sectors.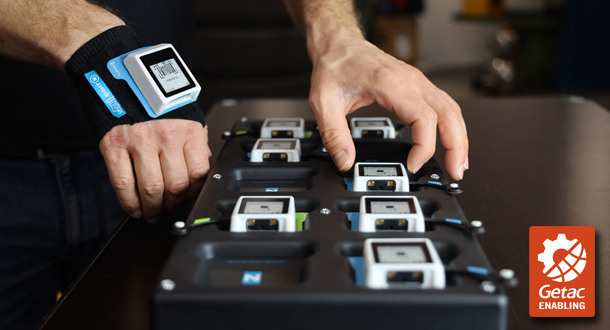 Transportation & Logistics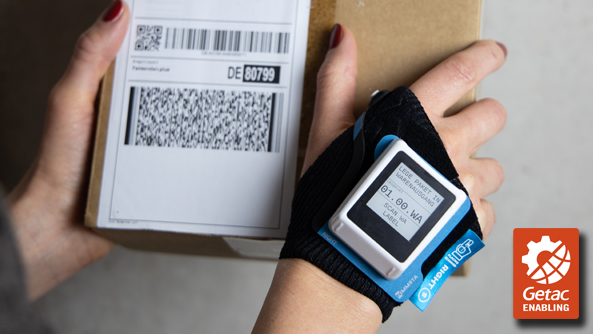 The most important thing for transportation and logistics is fast delivery times. The fast handling of processes is in NIMMSTA's blood. Picking the order with the NIMMSTA HS 50 and finally delivering it to the customer with directions on the touch display? With NIMMSTA, this is possible without any problems.
For more information about Getac Total Solutions for airport management, port management, railroad management, long-haul delivery fleet management, or warehouse materials handling, visit our Transportation & Logistics industry page.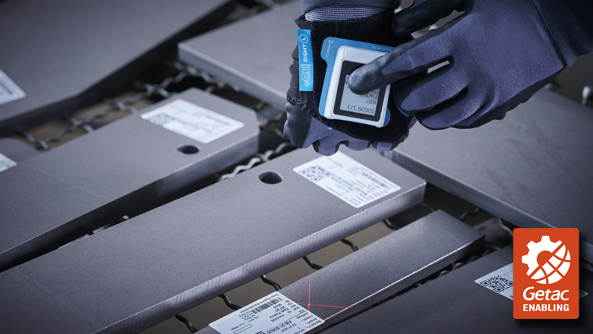 Millions of picks are made every day on the shop floor. NIMMSTA supports all workflows in production. Workers are guided interactively through the entire process, so that the increase in efficiency is enormously high and the error rate approaches zero.
For more information about Getac Total Solutions for industrial programming and robotic control, facility management, compliance and inspections, workforce management, inventory and warehouse management, factory automation and plant monitoring, or EAM and CMMS solutions, visit our Manufacturing industry page.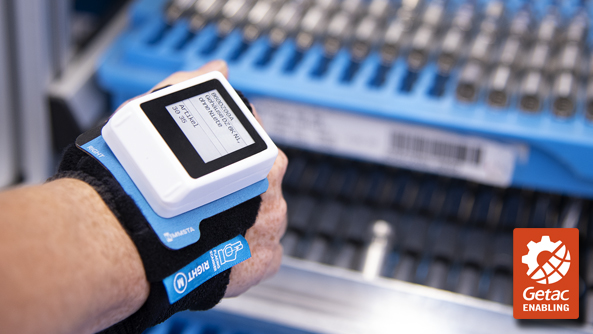 NIMMSTA inspires the automotive industry. The HS 50 meets the requirement for a silicone-free hand cuff, which is often a basic requirement. NIMMSTA delivers the optimal workflows such as assembly, production, or worker control. This increases the performance to over 50%. NIMMSTA's largest automotive customer is Mercedes Benz.
For more information about Getac Total Solutions for automotive manufacturing, electronic vehicle health checks, intelligent planning, PC based diagnostics, digital technical publications, R&D and engineering, visit our Automotive industry page.
To learn more about Getac Total Solutions, contact a Getac sales representative using the form below…
Do you have a Getac Total Solutions Enquiry? Let's talk!
Join the
GETAC SELECT ENABLING PROGRAM
Growing together to shape our business for tomorrow
Become a Total Solutions Partner