BITTIUM CORPORATION
Bittium specialises in the development of reliable, secure communications and connectivity solutions leveraging its 35-year legacy of expertise in advanced radio communication technologies. Bittium provides innovative products and services, customised solutions based on its product platforms and R&D services. Complementing its communications and connectivity solutions, Bittium offers proven information security solutions for mobile devices and portable computers. Bittium also provides healthcare technology products and services for biosignal measuring in the areas of cardiology, neurology, rehabilitation, occupational health and sports medicine. Net sales in 2020 were EUR 78.4 million and operating profit was EUR 2.1 million. Bittium is listed on Nasdaq Helsinki.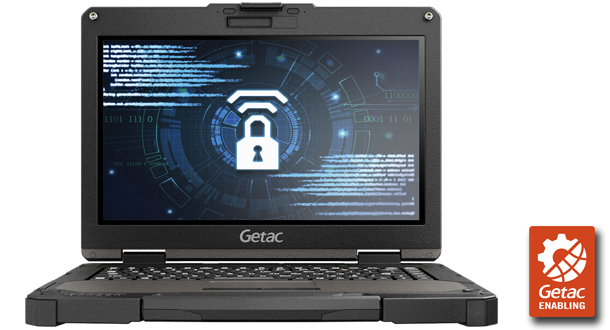 Bittium SafeMove® Mobile VPN is the leading remote access software solution for providing always-on, secure and seamless connectivity to the organisation´s information systems regardless of time and place. With Bittium SafeMove®, all mobile workers can enjoy hassle-free, zero-click access using the best available network wherever their work takes them.

Bittium SafeMove® Analytics is an intelligent tool for monitoring and analysing device utilisation and the performance of wireless networks. Real-time and historical information about the device fleet's whereabouts and connectivity status helps you understand where, when and how your devices are being used. Relevant, accurate data allows making fact-based decisions to improve business efficiency and user experience.
Bittium SafeMove® - Highly secure remote access VPN with advanced connection management…
Bittium SafeMove® is the leading software solution for managing and delivering always-on, highly secure and uninterrupted connectivity to field workers. The combination of Bittium SafeMove® with Getac's powerful ruggedised mobile computing answers the specific needs of our customers to provide Getac Total Solutions.

This collaboration helps Getac and Bittium to further expand into established markets including Manufacturing, Transportation & Logistics, Utilities, Oil & Gas, and Public Safety sectors across EMEA.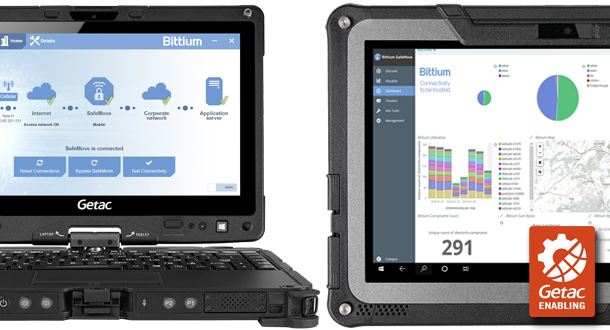 To learn more about Getac Total Solutions, contact a Getac sales representative using the form below…
Do you have a Getac Total Solutions Enquiry? Let's talk!